Sureflo pipes are high quality and used for high pressure systems like water distribution, aeration, irrigation and plumbing systems. Sureflo UPVC pipes are best suited for cold water flow applications. These pipes are UV stabilized and leak proof.
Country of Origin: India
Brand Name: Sureflo®
Product Code:
Colour: Off white.
Connection: Plain End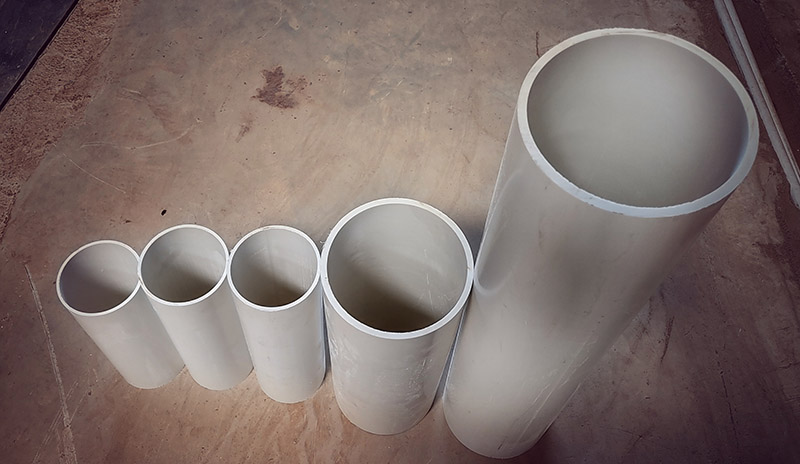 Sureflo pipes are rated best by our customers in quality and durability.
Sugar and paper industries

Aggressive / corrosive fluid transportation

Coal washing and ash handling
SUREFLO PIPES ARE MADE WITH LEAD-FREE HIGH-QUALITY MATERIAL WITH MOST ADVANCE AND LATEST TECHNOLOGY
Standard & Specifications
SCH 40: As per ASTM D1785

SDR 26: As per ASTM D2241
Available Sizes (Length 3/6 Mtr)
SDR 40: 100 mm (4") & 150 mm (6") As per ASTM D1785

SDR 26: 80 mm (3") & 100 mm (4") As per ASTM D2241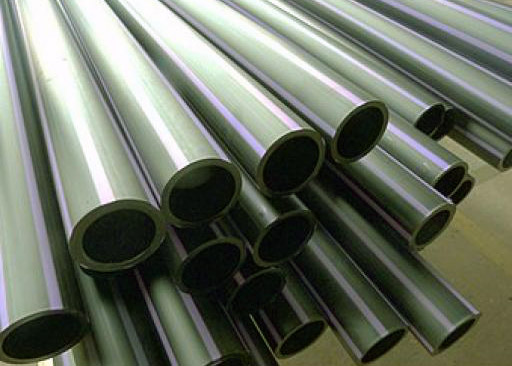 Dimension & Pressure Rating
PRESSURE RATING – UPVC PIPES ASTM D2241 SDR 26
NOMINAL DIA
AVERAGE OUTER DIAMETER
MIN. WALL THICKNESS
MAX WORKING PRESSURE@ 23°C
BURST PRESSURE
INCH
MM
MM
(MM)
(KG/CM2)
(KG/CM2)
3
80
88.90
3.42
11.24
35.18
4
100
114.30
4.39
11.24
35.18
PRESSURE RATING – UPVC PIPES ASTM D1785 SCH 40
NOMINAL DIA
AVERAGE OUTER DIAMETER
MIN. WALL THICKNESS
MAX WORKING PRESSURE@ 23°C
BURST PRESSURE
INCH
MM
MM
(MM)
(KG/CM2)
(KG/CM2)
4
100
114.30
6.02
15.50
49.97
6
150
168.28
7.11
12.64
39.36
Size Range : 4″ & 6″
Material : Stainless Steel
Grades : SS304, SS304L, SS316, SS316L
Drilling Hole : M12
Thickness : 2 MM